Vermont SportsCar is the premier rally car preparation shop in North America. Vermont SportsCar specializes in the construction and preparation of rally cars and running championship caliber teams for manufacturers and corporate sponsors.
Corporate office Renovation: Vermont Sportscar
Our goal was to open up the space creating a clean functional layout to better facilitate all the hard work being done at VTSC. With this office design-including new kitchen and lounge area we have integrated areas to serve employees as well as provided a place to gather together as a team. Natural materials such as cork and birch have been used to warm the spaces and eco the rural place we call home, Vermont. The office spaces should better service this exceptionally productive team. We wanted to give VT Sportscar an environment that reflects the awesome work that is accomplished here. We are excited about the results and hope it will serve VTSC well.
Rally on!
Marketing Office Fitup: Vermont Sportcar
"As a result of these renovations our engineering department has become an environment that fosters productivity. The attention to detail in the work space embodies the professional ideals that are important to the company. Consideration for form and function, with regard to layout, lighting and amenities, makes it a place one is proud to work"
— Denver Wilson, Design Engineer, VTSC
Marketing Office Fitup: Vermont Sportcar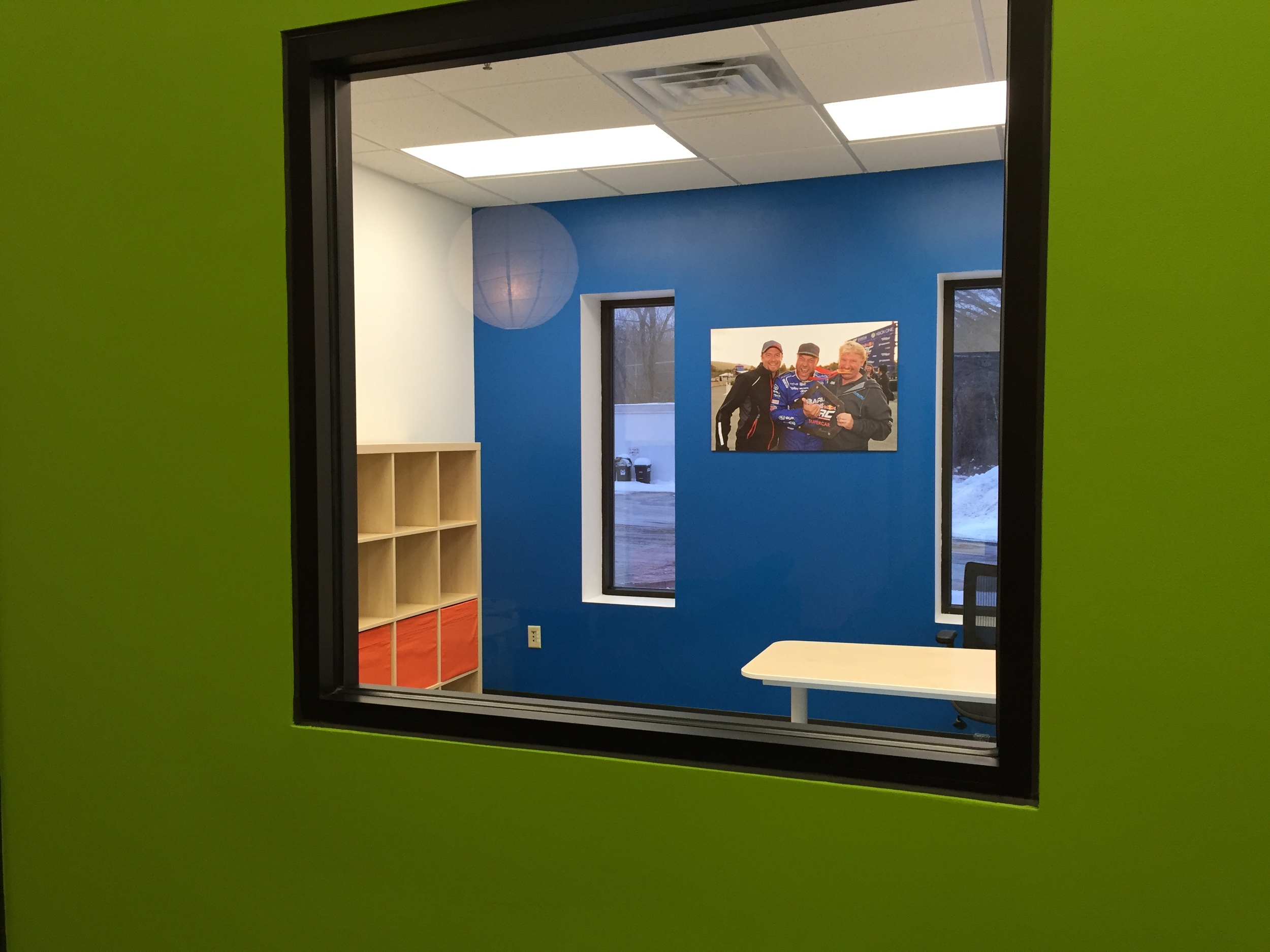 See The Vermont Sportcar Team in action!